Mountain bike lesson
At Verbier Ride we are here to give you the right techniques to overcome each obstacle in complete safety. No matter your level, we will always have an exercise, a game, or advice to give you to progress. 
So come ride with us to learn how to ride.
Classes are open from June to October depending on the availability of our instructors. You can register up to 6 children per group. Do not hesitate to contact us if you have any other questions or a special request.
mini-rider

From 4 to 7 years old

 
Introduce your little one to cycling so that he acquires the right habits from the start to ride safely.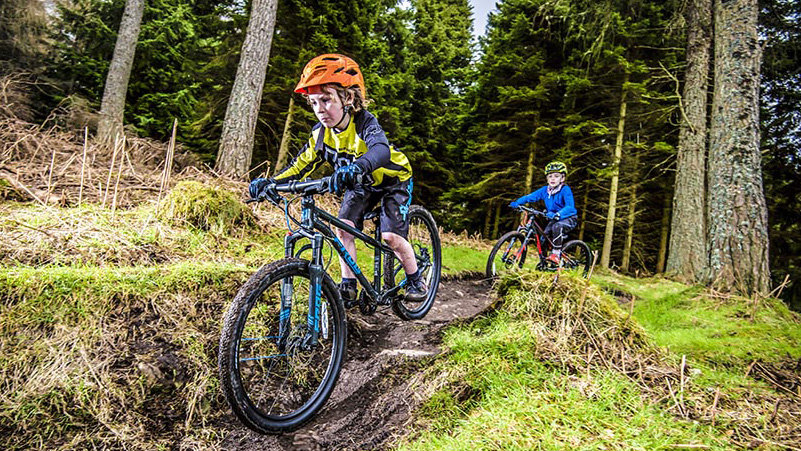 Rider 1 : Introduction to mountain biking
Introduce your child/teen to mountain biking. This introductory course will teach him the basic techniques of mountain biking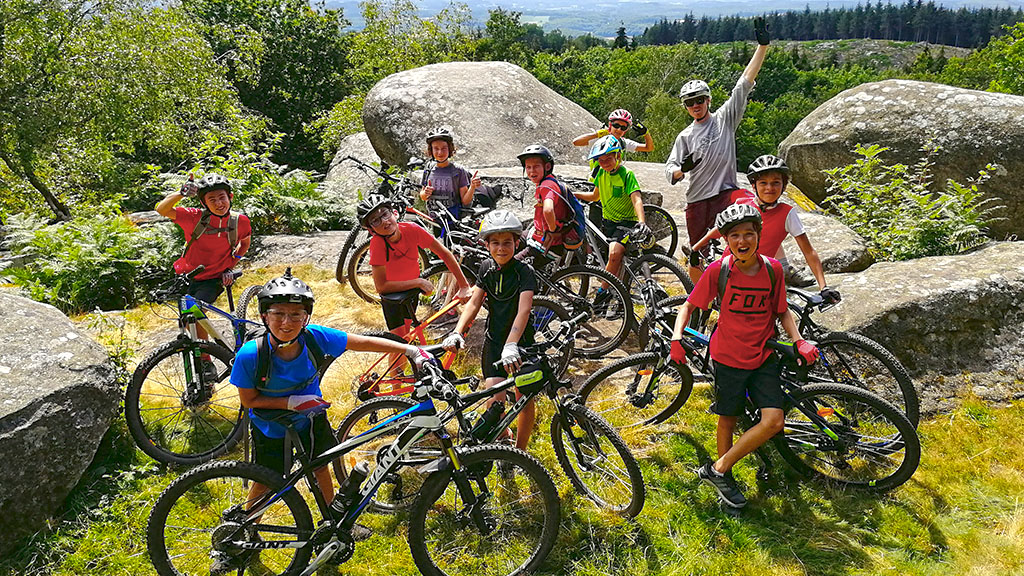 MTB LESSONS FOR CHILDREN AND TEENS
Rider 2
: intermediate level MTB
Improve the level of your child/teenager thanks to this mountain bike course
MTB LESSONS FOR CHILDREN AND TEENS
Rider 3
: advanced MTB level
Refine your child's/teenager's technique with this course for young people who have already mastered mountain biking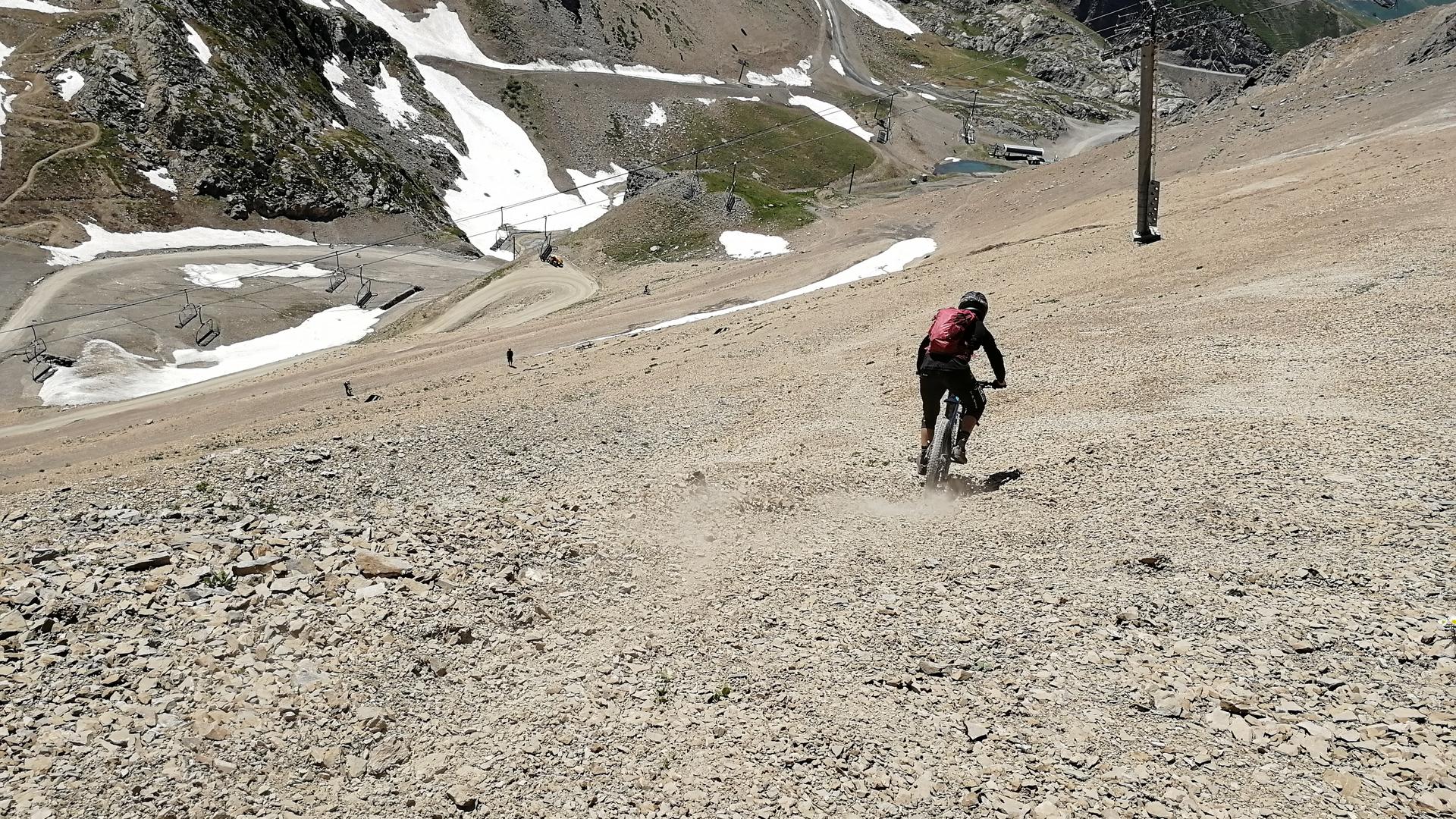 Do you want to progress with the help of technical advice? This course is for you
Participate in this camp reserved for girls led by an experienced instructor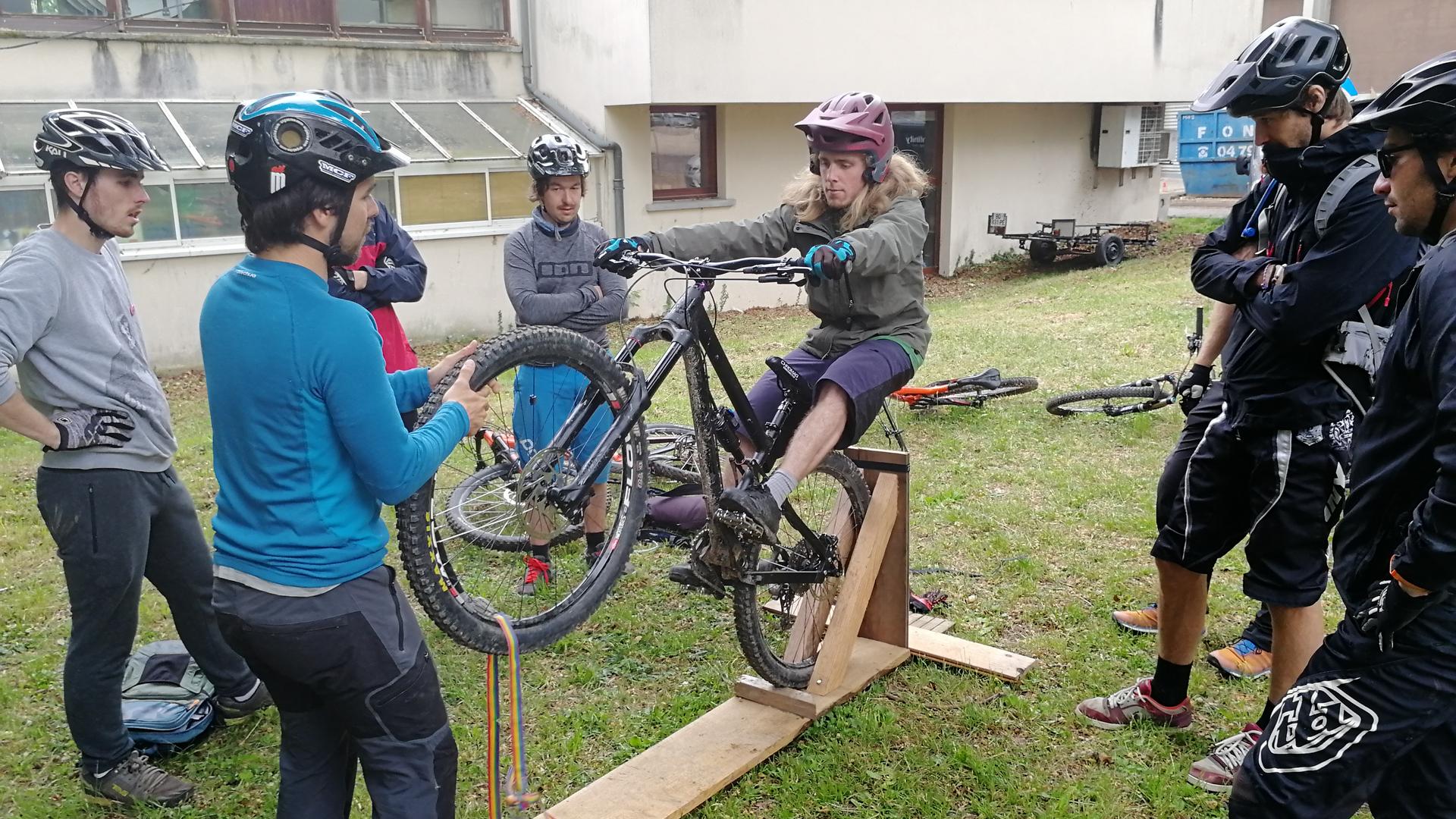 RIDE TECHNIQUE FOR LOCALS
Exceed your limits during your ride thanks to this technical course!
Cycling lessons for the little ones
mini-rider
From 4 to 7 years old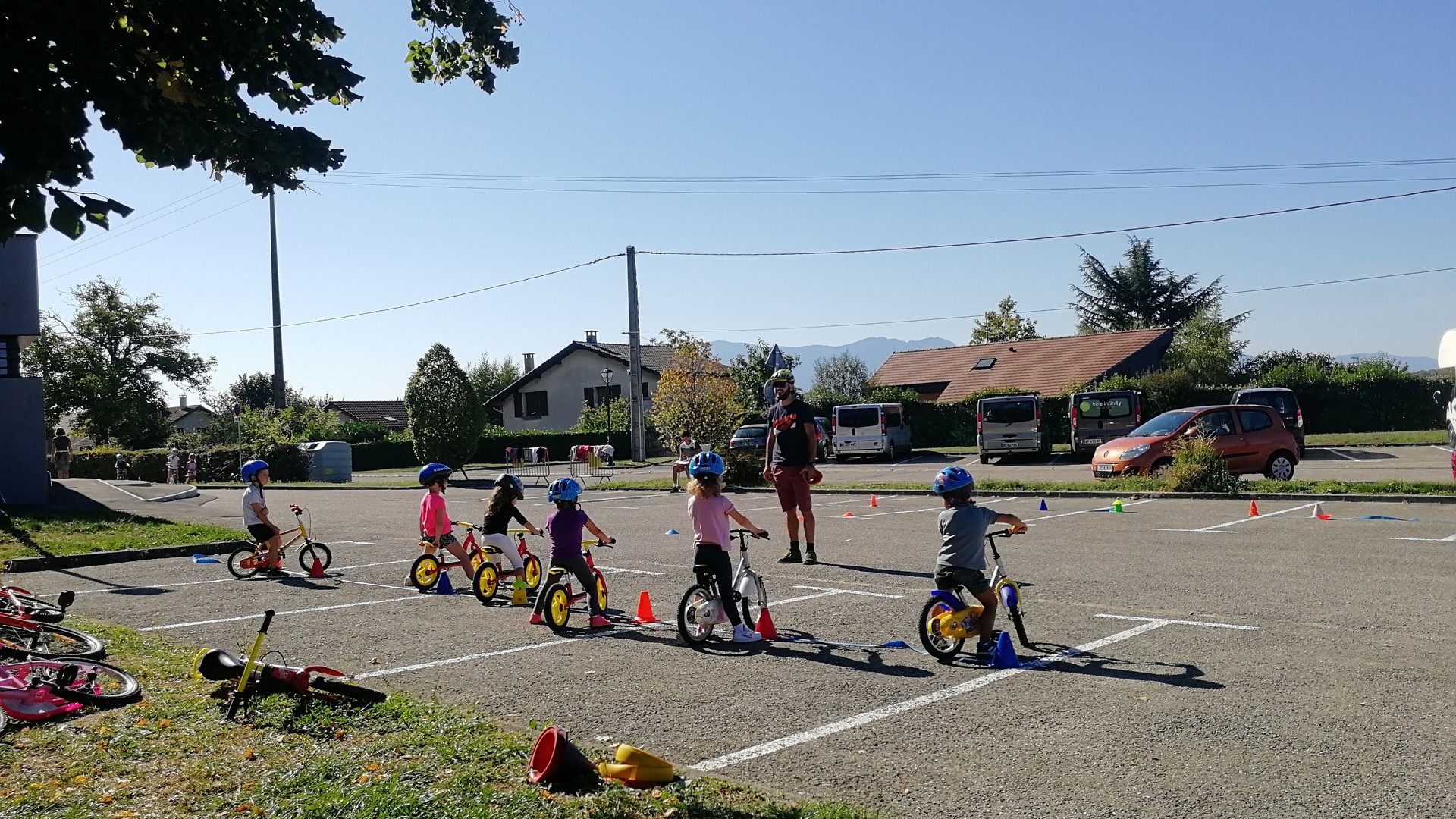 Objective: Learn to handle your bike and evolve in complete safety.
We generally stay in a safe area to play games in order to work on balance, braking, anticipating obstacles...
Level :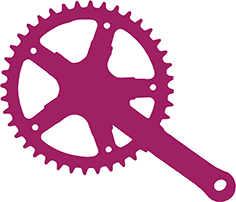 Group lessons
half-day private lessons
private day lessons
kids camps
Mountain bike lessons for children
Rider 1
: Introduction to mountain biking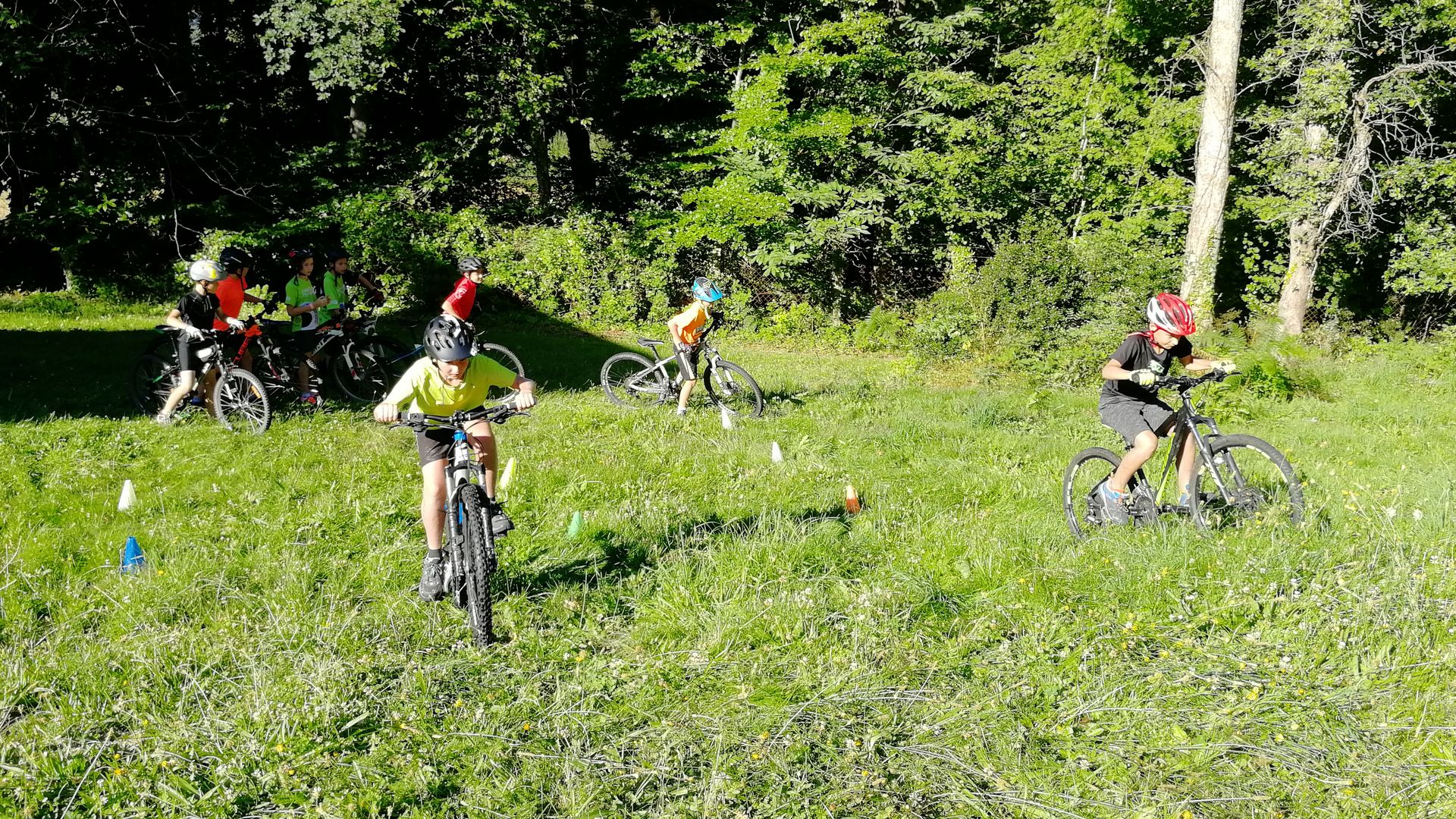 My level: I've never done a mountain bike, but I already do a classic bike. I know how to let go of a hand, get around obstacles, stand on the pedals, slalom.
Objective: Know how to brake gradually, change gears and get into a basic position to slalom, balance, be safe, go down green and blue slopes or easy slopes.
Level :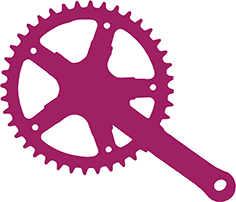 Group lessons
half-day private lessons
private day lessons
kids camps
Children and teenagers lessons
Rider 2
: Intermediate level MTB
My level: I can go down the blue run in the bike park but I'm not, I know the basic position.  
Objective: Improve piloting, go down blue slopes without putting your feet down and easy red ones, improve your position in curves, know how to anticipate obstacles, go down and up small steps, get to grips with steep slopes, learn to brake gently.
Level :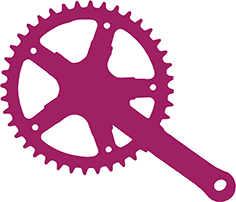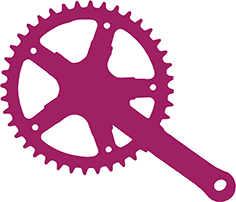 Group lessons
half-day private lessons
private day lessons
kids camps
Children and teenagers lessons
Rider 3
: advanced MTB level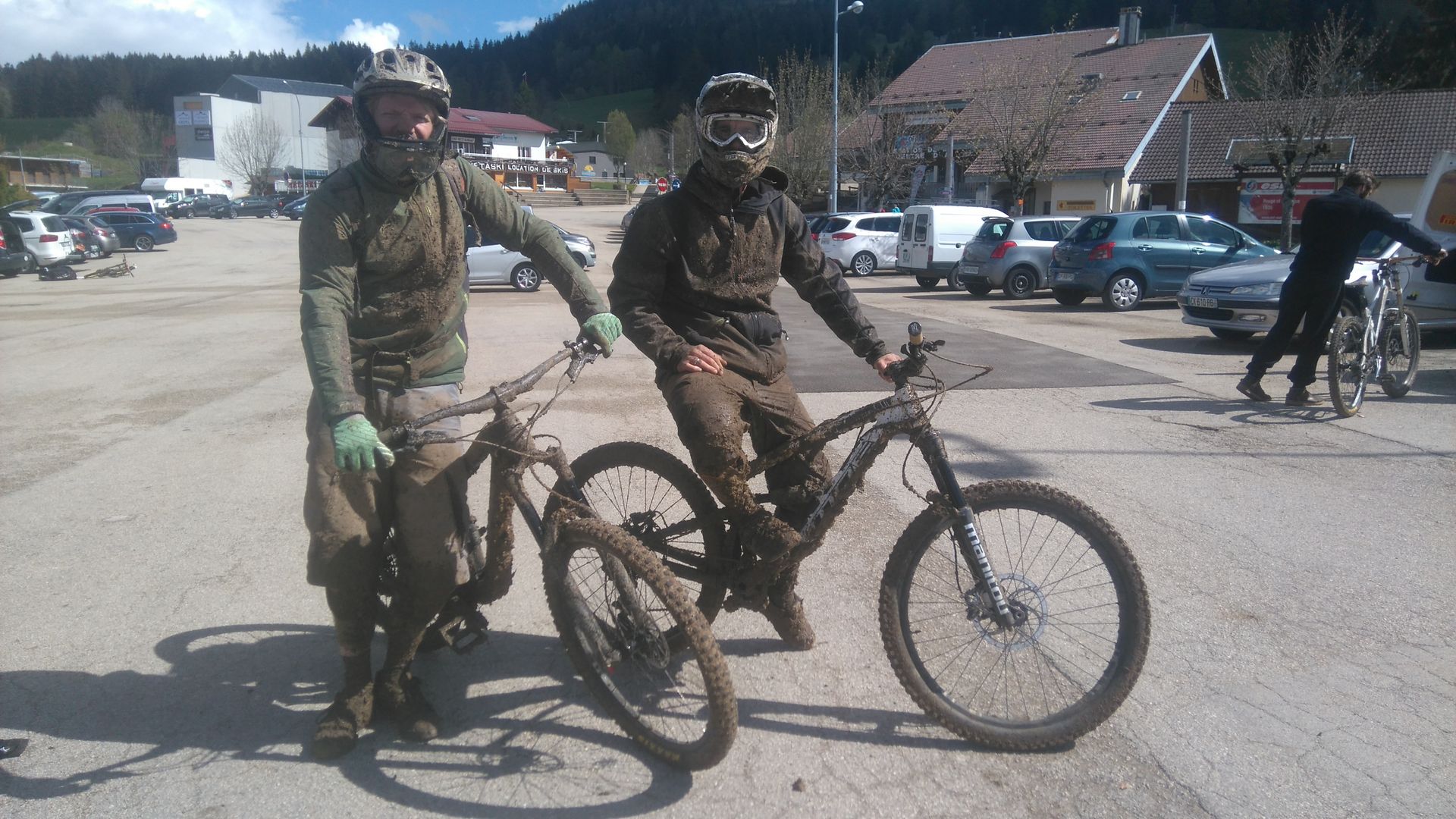 My level: I can descend difficult red runs and do jumps in the bike park, climb steps, descend steep slopes.
Objectives: Improve your technique for flat and banked turns, pass hairpins without putting your feet down, jump bumps or drops, climb large steps, do wheelies / wheelies and many other techniques depending on your level.
Level :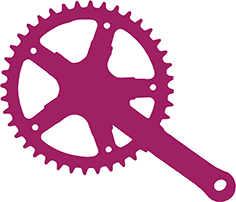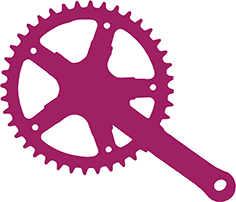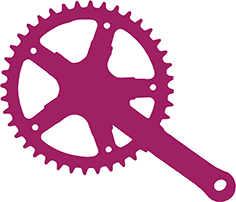 Group lessons
half-day private lessons
private day lessons
kids camps
Do you want technical advice to improve your riding, discover the bike park and the singles around Verbier? 
Objective: Make you progress to increase your sensations and your speed. We're here to give you the right advice that will make the difference with every turn, braking or line choice.
Level :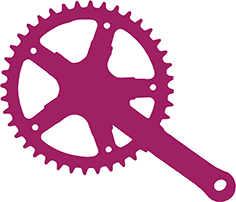 until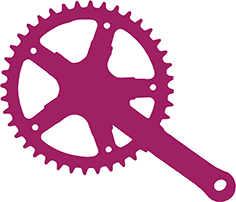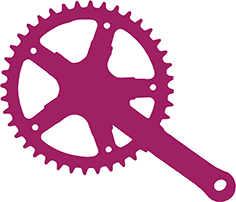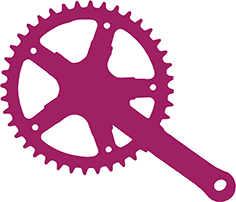 half-day private lessons
private day lessons
Girls ride is an enduro camp for girls coached by an experienced instructor. In two days, you will learn and progress to ride like never before. Individual coaching and adapted training with games, fun exercises as well as the discovery of the Verbier bike park and its enduro tracks.
Objective: Know how to position yourself on the bike, adjust the braking, better understand how to overcome obstacles, have better coordination of movements thanks to targeted exercises according to your needs.
Level :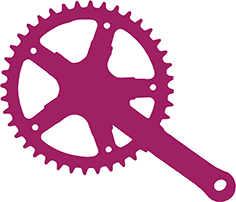 until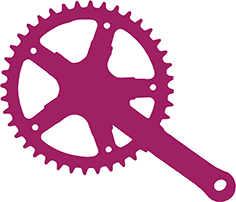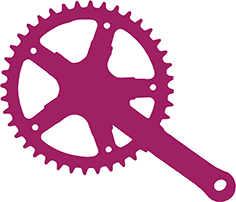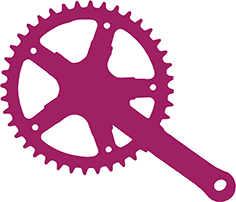 Riding technique for locals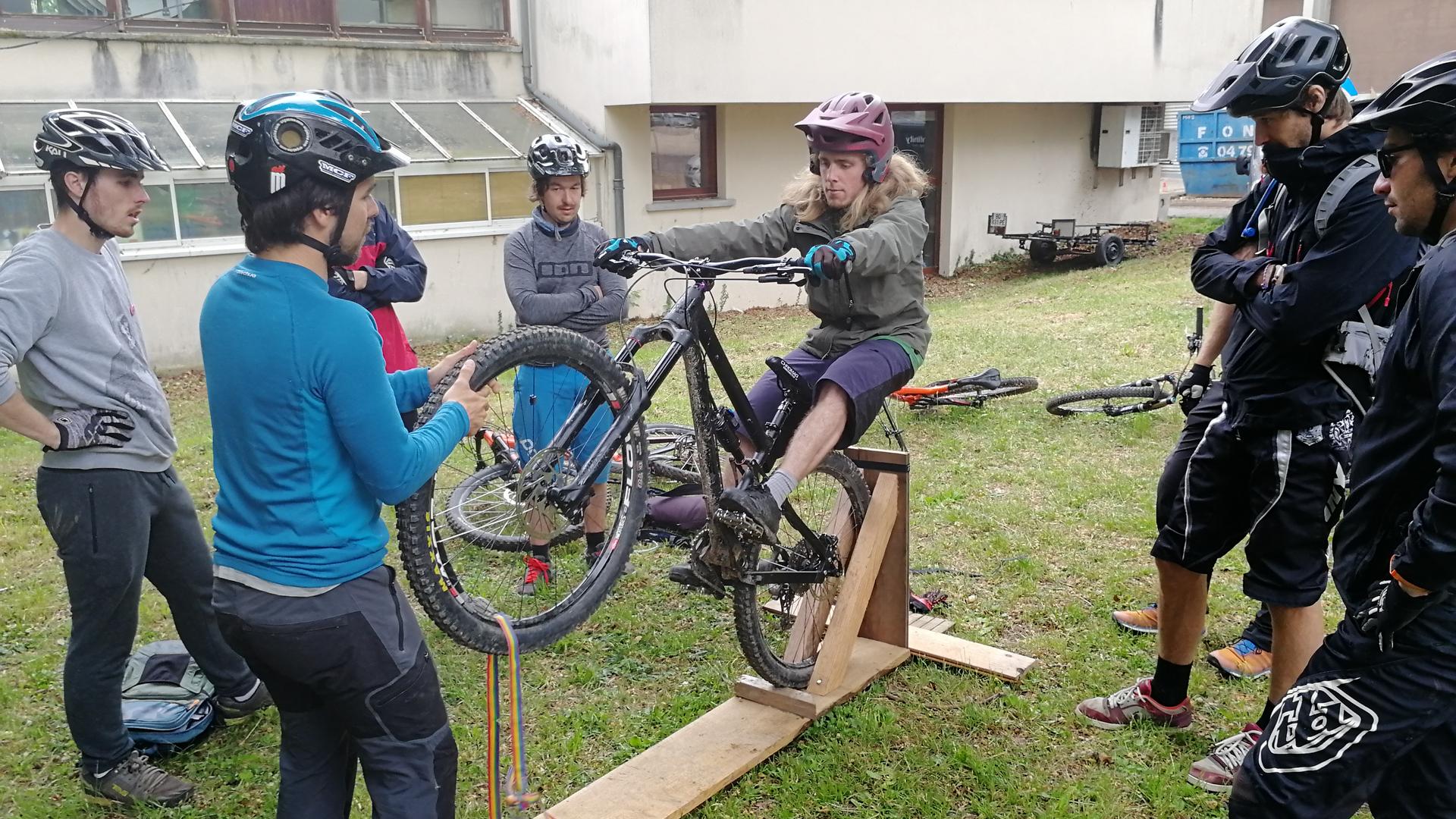 Technical, technical, technical. Divided into 4 sessions of 2 hours over a month for locals working around Verbier. This lesson allows you to push back your barriers for smoother riding on your next outings.
Objectives: Once a week at the end of the day, we meet to do targeted exercises according to your needs. Coordination, method, analysis of gestures so that any obstacles are no longer impossible to pass. In this course we are not talking about km or elevation, but rather step height, braking power, steep climb, hairpin bend, slope or even wheeling and manual etc.
Level :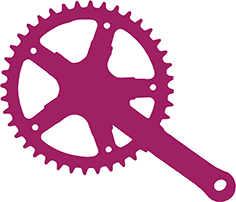 until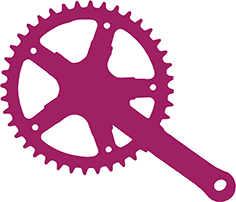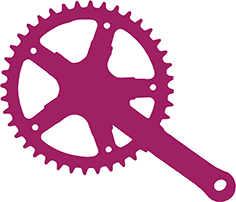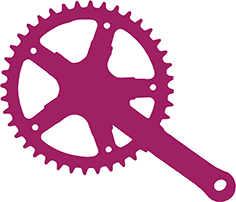 At Verbier-ride, the passion to transmit good gestures is our priority. It's always more pleasant to learn the right techniques explained by a pro than to start with your eyes closed.
Do not hesitate to contact us via the booking form.
Practical summer information in Verbier / FAQ
Verbier in a few figures
Verbier is:
 A bike park with 17 km of DH tracks and 23 km of enduro tracks
+500 km of enduro / cross country trails around Verbier
23 charging stations for e-bikes in the valley
6 restaurants on the mountain open July August
2000m drop possible in one descent.
What are the summer lift times in Verbier?
Where and when to ride in Verbier?
As soon as the snow melts in the valley, the Verbier-ride instructors start riding. The ski lift that leaves from Le Châble is already a great playground for the start of the season. Quickly, it is possible to pedal on the sunny hillsides. From June, the resort opens the ski lifts above Verbier to access the Ruinette sector. There, paradise opens up to DH riders who want to ride the Verbier Bike Park or Enduro mountain bikers who prefer the hundreds of single paths in the Valais region. Verbier being one of the last open resorts in Europe, it is possible to use the ski lifts until the end of October just before putting the skis back on for a new winter season.
What type of bike to choose?
It depends on the type of terrain where you want to ride. A downhill bike (DH) will be used more especially in the Bike-park with the ski lifts. It is a very resistant bike, which does not allow you to pedal easily and which climbs more difficult. Then we have the enduro bike. It is the best compromise for Verbier if you like going down, but also going up or strolling throughout the valley. It is lighter and has very good suspensions. With lots of leg strength and motivation, it can take you to the top. The cross country bike is very light with its smaller suspensions. It climbs very well but is not suited to the local terrain. Finally, the e-bike or electric mountain bike is an excellent compromise between the ascent and the descent. It allows you to easily climb the roads and enjoy the downhill paths. The difference with the enduro bike is that it is heavier and if the battery is empty, it will no longer be possible to continue climbing. It is therefore necessary to plan the route well so as not to be blocked.
What protective gear should I wear when riding in Verbier?
Helmet
In the bike-park it is preferable to wear a full-face helmet. As soon as you leave this playground, the riders use Jet helmets. They protect the head and make it easier to breathe. Some helmets are versatile and allow you to detach the chin guard on the way up to breathe better and put it back on for the descent.
Protections
Protections are highly recommended for learning to mountain bike. The basic protections are gloves and knee pads, a back protector or a back pack and of course the helmet. Shin guards are recommended at the start to avoid pedal kickback. Elbow pads and shoulder pads are very practical in the Bike park because a mistake can quickly happen when jumping with speed.
Clothes
To start mountain biking, a simple stretch short, a comfortable long-sleeved t-shirt will already be very good. Afterwards, you can start having special bike shorts that are a little more resistant than those for other sports. It is advisable to wear high socks and a biking pad if the saddle heats you up quickly, especially on an electric or enduro bike.
Shoes
Better to start with flat-soled shoes than running shoes with an arch. Flat soles provide better grip on the pedals. If you want to invest in a special bike pair, the brands 5/10, ION and others have a soft rubber for a very good grip on the pedals. Some are also a little high to protect the malleolus, especially in DH. On an enduro bike, you can take flat shoes or shoes with clips underneath to be more efficient on the climb. And in e-bike, flat shoes are fine.
Sunglasses
To protect your eyes from the sun and branches, it is better to have glasses. Preferably quite clear if you ride in the forest. In DH (down hill bike) you can even use a mask as in skiing to avoid dust or mud splashes. Some photochromic glasses change very quickly to adapt to highlights or dark parts. Don't forget the sunscreen either, at altitude, as in winter the sun shines a lot.
How do you store your bike at the hotel?
If you have your bike, hotels generally give you the option of storing it in the ski room, a closed room or on your balcony. In order not to get dirt everywhere, self-service water jets are available next to the ski lifts in Medran and Le Châble.
How to get your bike repaired in Verbier?
You have 3 choices in the village and another in Le Châble. Each store works with its own brands but they can repair any type of bike. Médran sport in the lower part of the village, Backside in front of the Medran cabins, and Mountain air next to the W hotel, a stone's throw from the Médran cabins.
Where to eat during the day?
As in winter you have the choice with restaurants on the slopes or in the village. 
On the slopes you will find riders' menus and the usual restaurant menus. The dahu, the mayentzet, the Carrefour, the marmot and the mont fort hut.
In the village: Snack in Medran, the horseshoe, the brasserie du Bec, the off shore, and the montfort pub of course.
Should you attach your bike in Verbier?
In high season as everywhere, it is best to keep your bike next to you or at least not too far to always have an eye on it. Bicycle theft is rare, but it does happen. Better not tempt thieves and be sure you can ride the next day. If you're going to have a drink after the ride, go by your house or your car to pick up a padlock. 
Quick anti-theft tips when you put your bike somewhere: Putting on a hard gear, turning the bike upside down, tying your helmet in the wheels, derailing the chain. For electric bikes, you can remove the meter, the battery.
Which tire to ride in Verbier?
In general, the weather is rather dry in the Val de bagnes with rocky terrain. If you are going to ride in the bike park, it is better to use tires with rubbers that are strong enough not to shoot them after a day. The super soft Magic marys will be more useful on Bruson on the other hand in case of bad weather. At Verbier ride, we keep a magic mary at the front and a high roller at the back, for example.
Where to park to come by car to Verbier?
If you come for a day, the best solution is the Le Châble car park at the bottom of Verbier. In summer there is no problem to park. you can buy your pass directly at the cash desk and take the cabins from there to ride your bike. You have a Kios next door if you want to buy something to eat or drink. At the end of the day, all you have to do is cycle down to pick up your car.
Can you come to Verbier by train with your bike?
If you come from all over Switzerland, from Geneva airport, or even from Europe by train, it is possible to reach Verbier by rail transport. Download the SBB app to find timetables and fares. You can put your bike on the train to Le Châble then ride with the cabins to arrive directly in Verbier. easy no?
How to transfer from Geneva airport?
You arrive by plane, with or without your bike. You have 3 solutions to reach Verbier. Opposite the exit after collecting your luggage, you will find taxis and direct public transport. The two main companies are Alpibus and Alpine Express. better to book in advance. Depending on the time, it takes 2 hours drive. The third solution is to take the train. The station is in the terminal on the left after collecting your luggage. Trains generally leave every 30 minutes to go to Martigny before changing to Le Chable. You can find the timetables on the SBB.ch website or on the SBB app. Good to know. The train goes in the direction of Brig, so this is the destination to follow when you board the train in Geneva. Sit back and relax thanks to the train.
I never ride a bike, is it possible to come and ride a mountain bike in Verbier?
Verbier is not known for being an easy resort in winter as it is in summer, but there are of course multiple slopes for you. The goal at first is to become familiar with cycling on wide paths to take good habits and start to have sensations. Taking an instructor will be a real asset for you. He will not only teach you the basics of mountain biking but also take the right paths adapted to your level. So do not hesitate, you will love it.
What level is needed for the Flow trail?
In order to descend the entire flow trail you need an intermediate level. Know how to brake properly, hold a basic position and be able to pass small steep sections. The advantage of the flow trail is that the top part is simpler than the bottom part. It will therefore be possible for you to get used to the track before arriving on the lower part. Given the length of the track, if you're starting to get tired, it's better to go out to get back on one of the wide paths that goes down before you get to the bottom. 
What level to do the red runs?
The red runs in Verbier are well under way. The easiest is the "tu çuci" below the Ruinettes station. The "Wouaiy" when it is already more difficult especially in rainy weather. There is no compulsory jump but the hairpins are technical.